Government Works
Policy Analyst's ToolBox
Consultation ToolBox
Communications ToolBox
Registration and Documents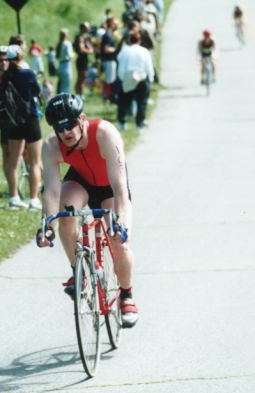 Ian Hornby
Consultant, trainer, and facilitator
Ian Hornby has been involved in policy analysis, communications, and group facilitation work for more than 30 years, both in government and in the House of Commons.
Professional Experience
His work has been as diverse as spokesperson for Energy and Pollution Probe, energy policy advisor, press secretary to the Minister for International Trade, National Crime Prevention Week coordinator, and Executive Assistant to the Chairman of the Parole Board. As manager of the Corporate Policy and Research Division in the then Consumer and Corporate Affairs, he was responsible for coordinating the departmental regulatory review and standards projects in 1993.

For his last two years in government, he was a participant in the Career Assignment Program, a program for outstanding potential managers. Outstanding here is not necessarily meant as a positive attribute. When, in the wake of government cut-backs, it appeared that there were no assignments, and probably no career, he left government to establish the Brattle Street Round Table, where he serves as a consultant.

After leaving government in 1993 he became a leading specialist in regulatory and legislative analysis, providing his services to many government departments (Industry, Treasury Board, Transport, Citizenship and Immigration, CCRA, Fisheries and Oceans), particulary to Health Canada and the Public Health Agency of Canada.

Ian Hornby has completed numerous contracts concerned with small business, regulatory policy, paper burden, legislative renewal, and compliance strategies. His background and work straddles the two disciplines of policy analysis and communications. This combination has made him adept at consultation design and stakeholder facilitation. In addition, he provides a series of training courses for public servants that parallel his fields of expertise.

Ian Hornby holds an MPA from Harvard University and has received extensive training in workshop design and training.
Personal
Ian Hornby has an nineteen-year old son, Cameron.

Ian Hornby's personal interests are varied. He contiinues to research and write a novel comparing the victims, bystanders, and perpetrators of the Holocaust to the wars in the former-Yugoslavia. He has redesigned and renovated an 80 year-old wood frame house, and acted as general contractor for a post and beam house in Old Chelsea, configured to imitate an 18th-century Nantucket salt-box. Ten years later, he was still fitting base boards and assorted trim. He now works on completing another, smaller house, in Chelsea.

Ian Hornby is a self-taught graphic designer and part-time computer hack. He was involved with national-level masters swimming for ten years, where his specialty was the Individual Medley. Subsequently he competed in National Capital Triathlons in the Gatineau Hills for ten further years. Now he nurses dysfunctional joints and ligaments.
Contact
Brattle Street Round Table
440 Laurier Avenue West, Suite 200,
Ottawa, Ontario, Canada.
K1R 7X6
Phone: (613) 612-4798
Email: Ian.Hornby@brattlestreet.ca


Last Updated: July 18, 2012